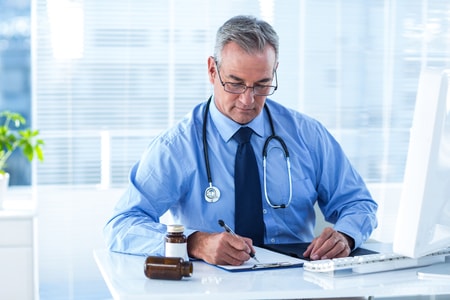 As noted in the following article posted on AMJC.com by Kelly Davio, prior authorizations are having a significant negative impact on clinical outcomes and causing a delay in care. This challenge is the driving force behind Agadia's prior authorization solution, PAHub, which is used by some of the nation's leading Health Plans and PBMs to streamline the prior authorization process and ultimately create better patient outcomes.
PAHub™ is a web-based solution uniquely designed to automate the end-to-end management of Electronic Prior Authorization (ePA) across all healthcare services, all lines of business, and all channels. With PAHub, you have the tools at your fingertips to control all clinical, compliance and administrative aspects of Prior Authorization at the point-of-care to reduce turn-around times and increase operational and clinical efficiencies.
In a recent case study involving a health plan specializing in State Medicaid business, Agadia's solution, PAHub, enabled the health plan to increase their prior authorization processing speed by 133%, among several other benefits. Health Plans and PBMs can and should leverage technology like PAHub to overcome the growing challenges outlined below. Contact us today to learn how PAHub can automate your prior authorization process.
Kelly Davio
Prior authorizations (PAs) delay care, have a significant negative impact on clinical outcomes, and place a high burden on providers, according to a survey of physicians conducted by the American Medical Association (AMA).
In 2017, the survey investigated attitudes toward PAs among 1000 practicing US physicians (40% primary care physicians and 60% specialists) who provide 20 hours or more of patient care per week, and who complete PAs as part of a typical week in practice. The 27 questions assessed wait times, outcomes, and burden of completing PAs.
Most physicians (64%) reported waiting at least 1 business day after submitting a PA for a decision from a health plan, and 30% reported waiting at least 3 business days. Nearly all (92%) physicians said that PAs delay patients' access to necessary care, with 38% of respondents reporting that PAs "sometimes" create delays, and 39% saying that they "often" delay care.