Discover how health plans and pbms meet their
CMS Star Ratings Requirements
with Agadia's fully customizable web-based solution, RxSentinel+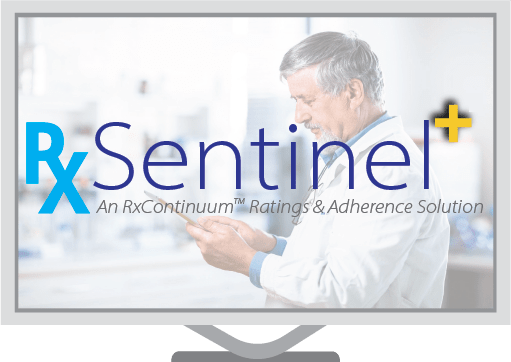 Star Ratings & Medication Adherence software
Achieve higher levels of adherence and improved CMS Star Ratings
RxSentinel+ makes it easier to track, monitor and report on the CMS star rating measures. RxSentinel+ enables health plans and benefit managers to design and manage patient safety and medication adherence programs to achieve higher Clinical and Formulary medication compliance.
Quick Facts
The ability to identify, communicate and counsel
non-adherent patients will provide a distinct head start in improving patient adherence to medications.
Helping You Improve Medication
Adherence & CMS Star Ratings

Pre-Configured CMS Star Rating Guidelines & Measures

Star Rating Measures for High-Risk Meds, Dangerous Drug Interactions, Antiretrovirals, and D15-D18 Measures

Flexible Configuration of Adherence Criteria Definitions for Managing any Disease State(s)

Built-in High-Touch and Low-Touch Communication Modules

Integrated Communication Modules to Manage Notifications to Patients and Providers

Adherence Engine for Analyzing High Volume Claims

Predictive Tracking Measures for Patient Adherence Over a Period of Time

Management & Administration of Incentive Campaigns for Clinical and Formulary Adherence
Resources
Meet All of Your CMS Star Ratings Requirements
The CMS Star Ratings program has introduced the critical need to improve quality of care and expedite the delivery of critical health care services while operating in a cost-effective environment. Health Plans and PBMs able of demonstrating exceptional quality of care, better patient outcomes, and improved adherence will benefit greatly.
Location
9 Campus Drive, Parsippany NJ 07054