Medication Adherence Tools and Solutions
Design and manage clinical programs to achieve higher Clinical & Formulary Compliance with Agadia's fully customizable web-based solution, RxSentinel+

MEDICATION ADHERENCE SOFTWARE
Medication Adherence: Manage the Clinical Needs of Your Patients

The Managed Care Market is increasingly challenged by unnecessary medical spend as a result of gaps in medication adherence. Furthermore, growing patient care barriers add pressure to improve quality measures through innovation.
Agadia's patient safety and pharmacy quality improvement solution, RxSentinel+, is enabling Health Plans, Pharmacy Benefit Managers and Third Party Administrators (TPAs) to configure and manage patient safety and medication adherence programs to achieve higher Clinical and Formulary medication compliance. RxSentinel+ leverages cutting-edge technology, enabling clients to configure custom clinical programs concurrently that monitor patient groups by disease state, identify dangerous drug-drug interactions, manage the formulary interchange and more.
ADDRESSING THE OPIOID EPIDEMIC
Configure and Administer an Opioid Over Utilization and Controlled Substance Program
Opioid overutilization is an evolving public health crisis. Health Plans and PBMs with clinical programs to address opioid abuse, while educating the providers can play a significant role in creating better patient outcomes.
With its advanced rules engine, RxSentinel+, allows clients to easily identify eligible members for case management for opioids, controlled substances, Diabetes, DTM and MTM.
Control and Flexibility to
Define Clinical Rules

Pre-Configured CMS Star Rating Guidelines & Measures

Star Rating Measures for High-Risk Meds, Dangerous Drug Interactions, Antiretrovirals, and D15-D18 Measures

Flexible Configuration of Adherence Criteria Definitions for Managing any Disease State(s)

Built-in High-Touch and Low-Touch Communication Modules

Integrated Communication Modules to Manage Notifications to Patients and Providers

Adherence Engine for Analyzing High Volume Claims

Predictive Tracking Measures for Patient Adherence Over a Period of Time

Management & Administration of Incentive Campaigns for Clinical and Formulary Adherence
A COMBINED VALUE
Combine with RxMTM+ for a Holistic View of the Patient Profile with Medication Adherence Tools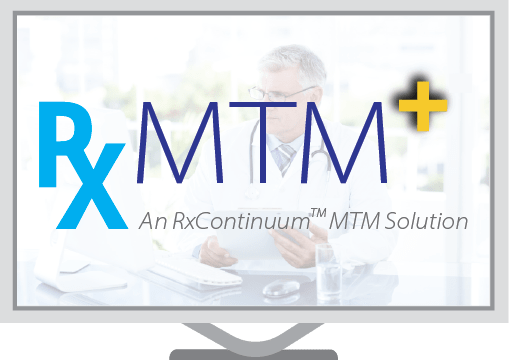 When combining these two powerful solutions, clients receive a holistic view of the patient that encompasses medication management from identifying medication-related problems to resolving any outstanding gaps-in-care.
Our streamlined workflow allows health care professionals to manage their patients' medication and medication-related issues on a single screen that also includes the delivery of timely information to prescribers and pharmacies, all from a central location.
Location
9 Campus Drive, Parsippany NJ 07054