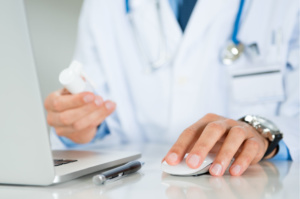 In an ever-evolving healthcare landscape, Health Plans and Pharmacy Benefit Managers (PBMs) face the intricate challenge of utilization management efficiency while ensuring optimal care for their members. Agadia, a trusted partner with a decade-long track record, offers an extensive suite of solutions that empower Health Plans and PBMs to navigate this complexity seamlessly. With an unwavering commitment to excellence, Agadia continues to elevate healthcare standards across the industry.
Agadia's Comprehensive Suite of Utilization Management Solutions
Agadia understands that every member's healthcare journey is unique, and this understanding drives the development of our tailored solutions. Our comprehensive suite covers a diverse range of critical areas, catering to Health Plans and PBMs of all sizes and complexities.
Prior authorizations often entail labor-intensive processes. Agadia's Prior Authorization solution revolutionizes this by automating and streamlining the workflow. It reduces administrative overhead and ensures timely access to essential treatments. By leveraging technology, our solution enhances efficiency, allowing your team to prioritize quality member care.
Optimizing medication therapy is central to member well-being. Agadia's Medication Therapy Management solution provide a fully-customizable platform that allows Health Plans & PBMs to take control and automate their MTM process to ultimately improve adherence and healthcare outcomes. Our data-driven approach identifies potential issues, enabling timely interventions for members' improved health.
Formulary management is a fine balance between clinical excellence and cost-effectiveness. Agadia's Formulary Benefit Design solution combines clinical expertise with data-driven insights to help Health Plans and PBMs make informed decisions. This solution simplifies formulary management by enabling Health Plans and PBMs to create, administer, manage and publish both pharmacy and medical benefit formularies through a centralized solution in an automated fashion.
Quality ratings significantly impact healthcare. Agadia's Part D Star Ratings & Adherence solution empowers Health Plans and PBMs to boost their Star Ratings by enhancing medication adherence among members. Our comprehensive approach identifies care gaps and empowers members to achieve better health outcomes.
5. Grievances Management
Member concerns and grievances demand prompt and compassionate resolution. Agadia's Grievances Management solution simplifies the grievance process, ensuring timely responses and resolutions that uphold your commitment to member satisfaction.
Our Reach and Expertise
Agadia proudly serves over 92 million lives across all 50 states and Puerto Rico, spanning all lines of business—commercial, Medicare, and Medicaid. Our journey began in 2007, and over the years, we have consistently demonstrated our commitment to excellence, innovation, and the highest standards of service.
Healthcare is not one-size-fits-all, and our solutions reflect that understanding. They are adaptable and scalable to meet the unique needs of each client. Agadia's dedication to improving healthcare outcomes, enhancing member experiences, and reducing operational burdens makes us the trusted partner Health Plans and PBMs turn to for transformative solutions.
Experience the Agadia Advantage: Contact us today to learn how our comprehensive suite of solutions can empower your organization to excel in the ever-evolving healthcare landscape. Your success is our mission, and together, we can elevate healthcare excellence for all.