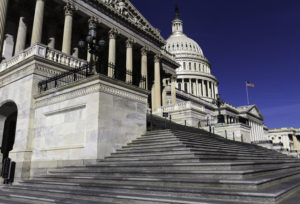 Last Tuesday, the House of Representatives unanimously passed legislation requiring healthcare professionals to submit prior authorization requests electronically for drugs covered under Medicare Part D.
"This change highlights the importance of maintaining a clinically and operationally efficient electronic prior authorization management process. Not only is it now essential that your business follow the latest requirements as outlined in this article, it will be equally as important that your business can adapt to these changes in an effectual manner that allows for reduced turn-around times and increased productivity." – Ross Loomis, VP of Sales, Agadia.
Agadia's leading solution, PAHub, is uniquely designed to automate the end-to-end management of Electronic Prior Authorization (ePA), enabling Health Plans and PBMs to adhere to the latest regulations and control all clinical, compliance and administrative aspects of ePA directly at the point-of-care.
In addition to working with some of the nation's leading Health Plans and PBMs with respect to their Prior Authorization management, Agadia's suite of solutions can be used to address legislation's latest provisions tackling the opioid epidemic, such as the Part D prescription drug plan and newly expanded medication therapy management requirements under the PASS Act.
RxSentinel+, Agadia's Part D Star Ratings and Medication Adherence software, offers the ability to identify, communicate and counsel non-adherent patients, providing a distinct head start in improving patient adherence to medications.
RxMTM+ is Agadia's fully-customizable Medication Therapy Management (MTM) solution, positioned to ensure proper patient therapy, save valuable time and money, meet CMS requirements for CMRs & TMRs, and prepare for audits with accessible reporting archives.
Contact us today to schedule a demo and explore how our cutting-edge technology can significantly enhance your approach to utilization management.