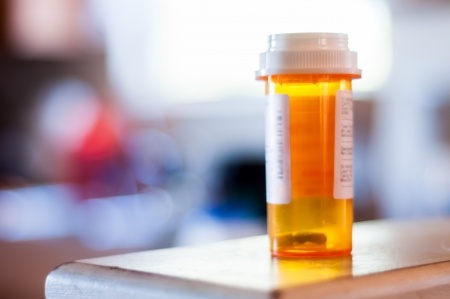 Agadia Systems, Inc. (Agadia), a recognized leader in healthcare technology solutions for electronic prior authorization, medication therapy management, and part d star ratings & adherence, is helping Health Plans and PBMs in the continued fight against opioid over-utilization by means of data-rich utilization management solutions.
As noted in CNN's recent article, Health Insurance Companies Step Up to Fight the Opioid Epidemic, by Sonia Moghe, "The latest fighters in the opioid addiction epidemic are not addicts-turned-activists, cops or even addiction counselors. They are health insurance companies".
As the payors behind these high-risk medications, Health Plans hold a considerable amount of responsibility towards patient outcomes and overall health. In addition to ensuring progressive patient care, Health Plans must also consider the growing financial burden resulting from opioid over-utilization. "One researcher points out that the cost to public and private insurance companies of prescription painkiller abuse, treatment and "diversion" (when patients sell the medication instead of taking it) is an estimated $72.5 billion a year." – Sonia Moghe, CNN.
Health Plans and PBMs are starting to leverage Agadia's Star Ratings and Medication Adherence solution, RxSentinel+, to address these challenges. RxSentinel+ provides a fully customizable platform to track, monitor and report on opioid over-utilization and utilization of high-risk medications, allowing Health Plans to tailor programs for better patient outcomes and higher levels of adherence, while also complying with growing CMS guidelines. The ability to identify, communicate and counsel patients provides a distinct head start in improving appropriate utilization and patient adherence to medications. RxSentinel+ takes the next step in adherence management by letting the Health Plan define all requirements for identification and intervention with user-friendly set-up functionalities.
With RxSentinel+, Agadia is providing all of the tools at the Health Plans' fingertips to fight the opioid epidemic head-on. Contact us today to schedule a live demo and learn how you can gain the upper hand in this battle.
About Agadia:
Agadia is a leading healthcare technology company addressing the evolving needs of the managed care market with a suite of utilization management solutions in electronic prior authorization, MTM, part d star ratings and adherence, and formulary benefit design. Used by the nation's largest health plans and PBMs, Agadia's advanced technology solutions help drive operational efficiency, appropriate utilization, compliance, and profitability.