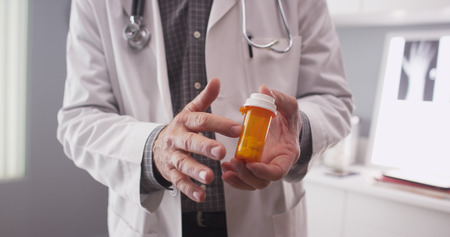 Agadia Systems, Inc. (Agadia), a recognized innovator in healthcare technology solutions for utilization management, is helping Health Plans and PBMs to address non-adherence to prescription drugs through RxSentinel+. RxSentinel+ is a Part D Star Ratings and Adherence solution that enables Health Plans and PBMs to design and manage patient safety and medication adherence programs to achieve higher clinical and formulary medication compliance.
As quoted in the New York Times recent article, Nonadherence To Prescribed Medications Is An "Epidemic" In The US, by Jane E. Brody, "This lack of adherence, the Annals authors wrote, is estimated to cause approximately 125,000 deaths and at least 10 percent of hospitalizations, and to cost the American health care system between $100 billion and $289 billion a year."
With RxSentinel+, Agadia is enabling Health Plans and PBMs to identify, communicate and counsel non-adherent patients, leading to better patient outcomes, higher levels of adherence, and improved CMS star ratings. Contact us today to schedule a live demo and learn about the many benefits of using RxSentinel+.
About Agadia:
Agadia is a leading healthcare technology company addressing the evolving needs of the managed care market with a suite of utilization management solutions in electronic prior authorization, MTM, part d star ratings and adherence, and formulary benefit design. Used by the nation's largest health plans and PBMs, Agadia's advanced technology solutions help drive operational efficiency, appropriate utilization, compliance, and profitability.